We would like to take this opportunity to welcome you to our practice. As you will see, each of our office locations offer patient-centered care. It is this approach that sets us apart from all the other dental practices in Eastern North Carolina. We listen to our patients' concerns and implement treatments that aim to address them.
Each year our team attends numerous continuing education classes to keep up with and learn about the most current dental technologies. This, in turn, helps to make your dental experience in our office not only more pleasant, but informative, as well. We believe well-educated patients can make the best decisions about their oral care.
Since our practice began in Greenville, NC, we have expanded our reach with the opening of our Plymouth location, and it is our goal to serve as many families as possible. We have an ongoing commitment to provide state-of-the-art services for our patients' benefit and comfort. This commitment will be evident to you as soon as you step into one of our offices and are greeted with a warm smile from our patient care coordinators.
We look forward to caring for you, your family, and your friends.
Earp Dentistry Virtual Tour
When you visit Earp Dentistry, your initial visit will begin with a comprehensive oral evaluation. The dentist will come up with a treatment plan to help you achieve the healthy, beautiful smile you have always wanted.
Feel free to ask any questions that you may have.
For your initial visit, please remember to bring your dental insurance card and be sure to arrive 15 minutes early to fill out your paperwork if you have not already done so.
If you are currently taking medications, please bring a list of them. If you require antibiotics prior to having dental work completed, it is important to take them as prescribed.
Great dental care doesn't just make for a good looking smile, it encourages overall health and wellness. We look forward to helping you gain the confidence to share your smile with the world.
No Cavities???
Win a Sonicare Tooth Brush
One winner will be drawn each month. Patients can not have any cavities treatment planned at their routine care appointment to be a winner.
Recent Winners
JANUARY
Insurance Providers & Payment Information
We would like to welcome you to our family dental practice, where we are committed to providing you with excellent and advanced dental care, all while making your visit a comfortable experience.
As a new patient, we ask that you print, review, and complete our New Patient Form before your first appointment. Along with the forms, please bring your insurance information and any questions or concerns you may have regarding your dental health.
We understand that working with insurance can be a bit confusing, so we do all we can to make certain that we take on as much of the task as possible. Our office will be in contact with your insurance provider in order to assess what your plan covers and your financial responsibility.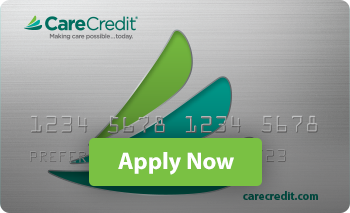 We accept most insurances in the network, but we are the preferred provider for Delta Dental, Blue Cross Blue Shield, Cigna and Metlife. Deductible and patient portion will be due at check in for your dental appointment. Once insurance is filed and we receive payment from your insurance provider, you are responsible for any remaining balance. We may be able to file your dental treatment under your medical insurance.
Even though we process a majority of the information for you, the best way to find out exactly what your plan covers is to give them a call or visit their website.
We also accept cash, checks, Visa and MasterCard.
Any other forms of payment must be discussed prior to treatment. In addition, you may be eligible for establishing an account with Care Credit. Visit the company website at www.carecredit.com, or call 1-800-365-8295 to obtain additional information on account services.